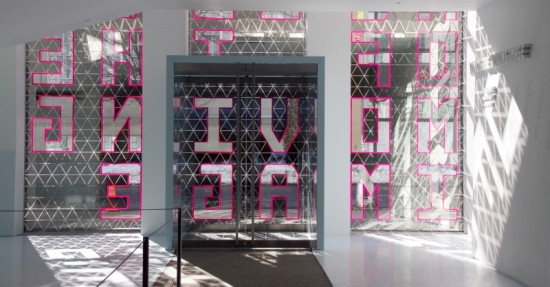 The Museum will reopen on April 30!
We are thrilled to announce that the Museum's building and galleries will reopen for members on April 30, and to the general public on May 1.

We're also pleased to let you know that our special exhibition Envisioning 2001: Stanley Kubrick's Space Odyssey has been extended through September. Upcoming programs include weekly screenings of 2001: A Space Odyssey, a Stanley Kubrick retrospective, and the return of See It Big! in our grand Redstone Theater. Plus, we will be making the virtual programs we've developed over the past year a permanent feature of our calendar. It is impossible to overstate our gratitude to this incredible community—whether you've provided a donation, joined us for an online event, or sent a kind note, it means the world to us. Thank you.

Beginning April 30, 2021, our galleries will be open on Fridays from 2:00–8:00 p.m., and Saturdays and Sundays from 12:00–6:00 p.m. Timed tickets for the galleries and theater will be available soon, and Museum members will have free access to exhibitions as well as first access to reservations.

The safety of our visitors and staff is our top priority. The Museum has had barriers installed where appropriate, along with upgrading all HVAC air filters, setting occupancy at 25% capacity, and requiring face masks and social distancing. Learn more about the Museum's safety measures here.

This is a great time to become a MoMI member! To find out more about membership and to join, click here.
Until April 30 (and beyond), take a look at our programs online and at the Queens Drive-In.